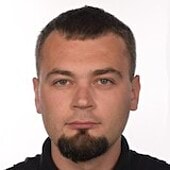 Bogdan Wróbel
Hybris Consultant and Solution Architect, Java & web frontend developer – E-Commerce
Software developer with M.Sc. in Software Engineering and Operating Systems. Long-time Hybris consultant with experience in large-scale e-commerce solutions, previously working for hybris AG and SAP AG.
 
Fell in love with web technologies in the late '90 of XX century, deeply interested in software development, still amazed by how tech things work. A strong believer in team synergy and agile methodologies. An Uncommon combination of backend and frontend developer with broad technical knowledge.
 
Certified Hybris developer and Business Analyst, certified Professional Scrum Master.