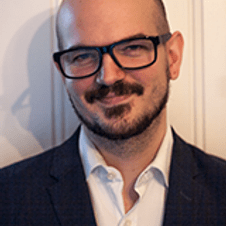 Benjamin Andresen Lyberg
Project Lead & Mobile Developer – Mobile App Development
Software developer with a bachelor's degree in programming at Westerdals Oslo ACT (now Kristiania University College) in Norway, with a primary focus on the Java language and mobile apps. Benjamin has experience with Android, iOS, Swift, Ruby, Software architecture, database design and agile project management.
With a lifelong interest in both creative and logic fields, Benjamin thrives in projects where he gets to contribute to development of every part of the stack. He appreciates the importance of understanding all levels of a project to be able to deliver the best possible end product.
Although most familiar with Java, Benjamin finds great interest in learning new languages and technologies, and strives to stay updated with the best solutions of today.